The No. 62 Risi Competizione Ferrari 296 GT3 finished on the podium, in third place in GTD Pro class, at today's IMSA 26th Annual Motul Petit Le Mans race at Road Atlanta.
Between the Petit Le Mans third place finish and the Watkins Glen 6-Hour of the Glen second-place finish in Watkins Glen, N.Y., Risi Competizione delivered two of the most prestigious podiums in international sports car racing for the new Ferrari 296 GT3 car in its inaugural year.
Risi's pilots this weekend were Ferrari Competizioni GT factory drivers, qualifying/starting driver, Brazilian Daniel Serra, and teammates Italians Davide Rigon and Alessandro Pier Guidi, all who drove an excellent race against a difficult 52-car field, finishing 23rd overall.
Other than a drive through penalty following the first pit stop for "working outside pit box", when the pitted car was slightly over the pit space allocation, the Risi crew performed another flawless endurance race.
The team performed nine pit stops with only two being under green flag conditions. There were 13 full course caution periods during the 10-hour race at the 2.54-mile Braselton, Georgia circuit, which certainly added to the rather unconventional final laps, including ending under a caution.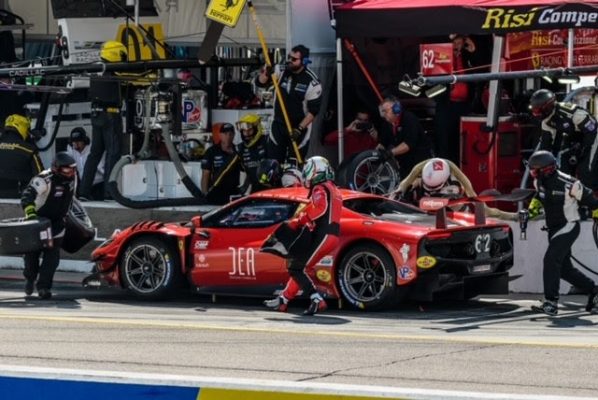 QUOTES
Daniel Serra, driver No. 62 Risi Competizione Ferrari 296 GT3:
"It is nice to finish on the podium but, of course, we would have liked to fight for the top step, but from the beginning of the weekend we saw that the BoP (Balance of Performance) did not allow us to fight for first position. We lack a lot of speed in the long straights and a lot of acceleration coming out of the corners, so it was impossible for us to fight with anyone. We just had to be lucky and take advantage of situations like that on the last lap, and that's what we did. The podium on this track is something that makes me happy, but I would be even happier if there was a fairer BoP to make us fight for success. This was our first season with the 296 GT3 in IMSA and so, especially at the beginning, we struggled with the BoP as much as with the normal adjustments to the car, developing the optimum setup and building the feeling with this new vehicle. Since Watkins Glen our performance has improved and we have been able to be more competitive, while here the podium was the best we could hope for. We have gathered a lot of data this season that I hope will allow us to be more competitive next year."
Davide Rigon, driver No. 62 Risi Competizione Ferrari 296 GT3:
"Today we were lucky because the pace was not on our side, but the team adopted a brilliant strategy that allowed us to bring home an unexpected result. It was a difficult season with the new car because it has a much higher potential than the one we showed because of the BoP, which limited us from the very first race. The only time we were able to fight, at Watkins Glen, we came close to victory. The team has done a really commendable job throughout the season, both on the strategy front and in the pit stops. Again, today this allowed us to be able to get on the podium. We have the winter ahead of us to prepare for next season and to be competitive again".
Alessandro Pier Guidi, driver No. 62 Risi Competizione Ferrari 296 GT3:
"The podium was not something we expected, but we brought it home very happily. The guys from the Risi team made no mistakes in strategy and pit stops, we were good at not getting involved in accidents or losing track time and that paid off."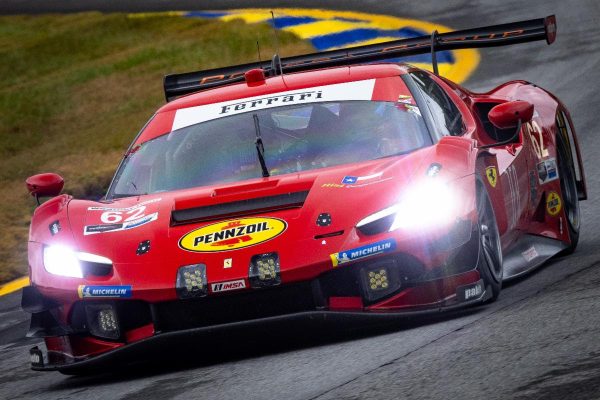 The Risi Competizione team has not yet made any official announcements for 2024 but stay tuned for future announcements.
For more information about Risi, please go to www.risicompetizione.com and follow us on Facebook/RisiCompetizione, Twitter @RisiComp and Instagram @RisiComp.