The most winning Ferrari race team
in professional racing
Risi Competizione is historically the most accomplished and winningest Ferrari race team in professional GT racing in North America. Risi Competizione races in different series in North America and Europe, giving a wide range of exposure to all levels of partners, sponsors, suppliers, fans, and customers.
The team is privately owned by Giuseppe Risi, based and headquartered in northwest Houston, Texas. Giuseppe Risi has over 50 years of experience in international racing and competition, having been involved in everything from F1 cars to sportscars prototypes and GTs.
Risi Competizione has participated for 25 years in international racing events, making us well prepared to bring a high level of respect and honor to our partners, sponsors, and fans. The high level and standards at Risi Competizione, has given us an impeccable reputation in the racing and automotive fields.
Risi Competizione has raced mainly Ferrari models, since the 333 SP days up to the current 488 GTE and 488 GT3 EVO models. This team has a history of victories that includes 3 class wins at the 24 Hours of Le Mans, 3 class wins at the 12 Hours of Sebring, and 5 class wins at Petit Le Mans.
"THE VICTORY IS A TEMPORARY RELIEF. WHAT YOU REALIZE IS THAT ALL THAT YOU'VE DONE IS

CREATE A MONSTER FOR THE NEXT VICTORY.

"
Trophy
Room
Risi Competizione has enough trophies to fill up an entire room from the ground up. Each one of these trophies has a unique story to tell, and some of them have definitely been won after the last corner and only a few feet away from the crossing line! Look at the photos of the trophy room and let your memory take you back to some of those iconic races.
Photos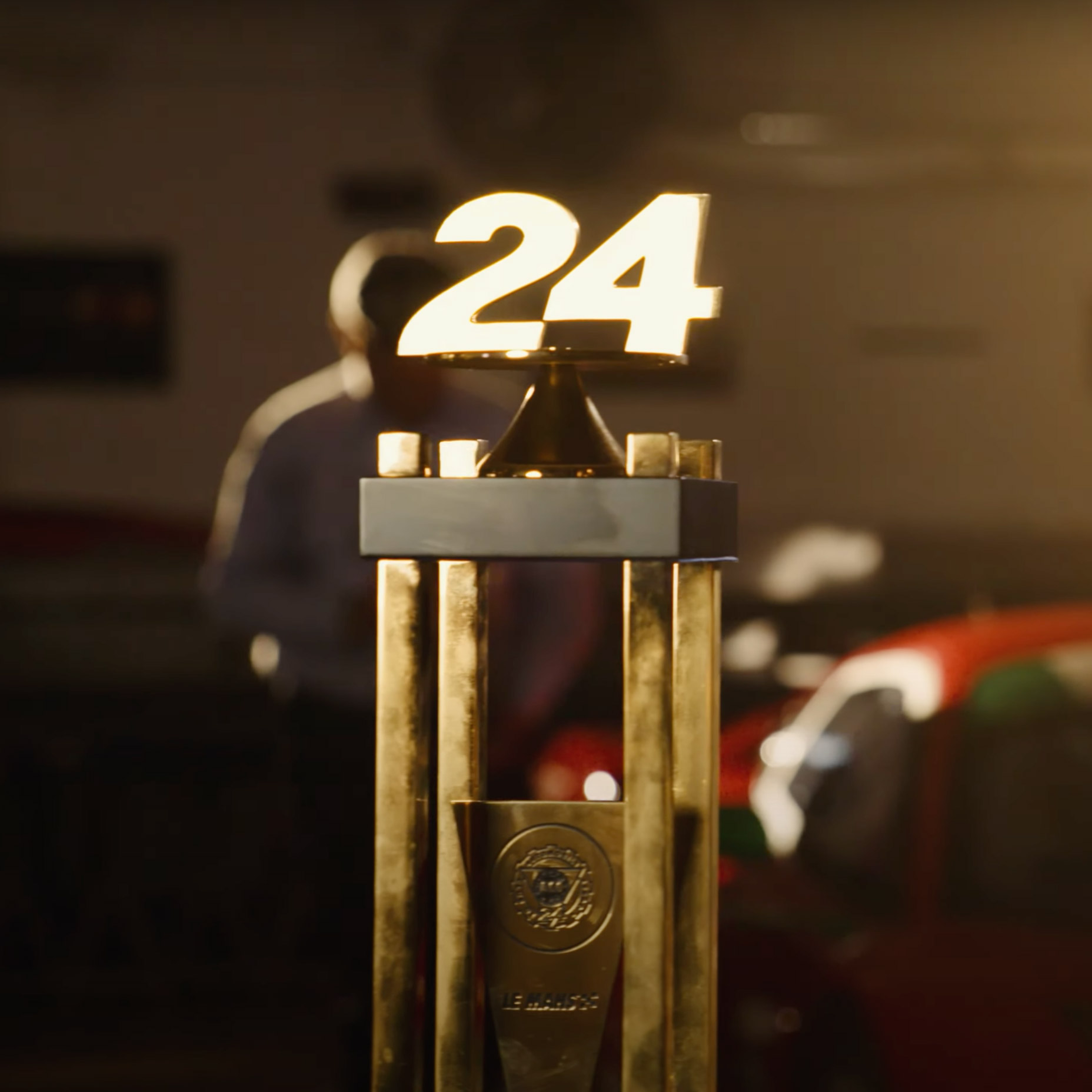 Our Partners
and Sponsors