Risi Competizione Ferrari 296 GT3 No. 62:
Davide Rigon (ITA)
Daniel Serra (BRA)
Alessandro Pier Guidi (ITA)

Braselton, Georgia (October 11, 2023) … Risi Competizione is back at Road Atlanta this week for the 26th Annual Motul Petit Le Mans, October 12-14, with drivers Davide Rigon, Daniel Serra and Alessandro Pier Guidi seeking to add to the Risi legacy at Petit.
Although their chances for a second IMSA Michelin Endurance (IMEC) GTD Pro Team Championship, which they captured here last year, are statistically near impossible, adding another Petit victory is the team directive at the scenic North Georgia Road Atlanta 2.54-mile, 12-turn road course.
Team principal Giuseppe Risi and his team have collected victorious at this historic circuit four previous times, including in the inaugural Petit Le Mans in 1998. Last year the team looked to be victories as they crossed the finish line first in class, but a drive time violation negated the GTD Pro class victory. The Risi Competizione team intends to right that result this year as they seek another victory in the Ferrari 296 GT3, which was new this year.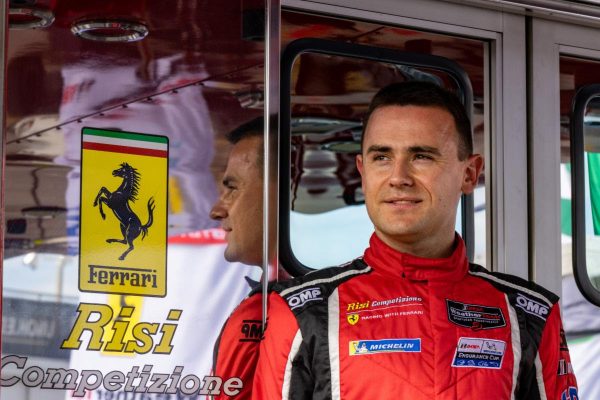 IMSA IMEC GTD Pro 2022 Driver Champions Rigon and Serra have competed all season in the 2023 IMEC with Risi Competizione. Results included a second-place finish at the 6 Hours of Watkins Glen, a sixth-place finish at the 12 Hours of Sebring with third driver Gabriel Casagrande, and with fellow Ferrari Competizioni factory driver James Calado and Pier Guidi at the Rolex 24 At Daytona with a rare DNF, all in the new Ferrari 296 GT3. Pier Guidi and Calado co-drove with Antonio Giovinazzi to a historic victory at this year's 24 Hours of Le Mans Centenary race with the new Ferrari 499P Hypercar.
A field of 54 cars and eight GTD Pro entries make up this year's Petit entry list. Four Ferrari 296 GT3s will be competing including two in GTD Pro and two in the GTD class. Ferrari hopes to add additional victories to its ever-growing tally in sports car racing around the globe
Davide Rigon, driver No. 62 Risi Competizione Ferrari 296 GT3:
"I can't wait to get back to Petit Le Mans and I feel very positive. There are some new allotments on the car, so we are still learning the new Ferrari 296 GT3. Now I hope we are even more ready than at Watkins Glen for a really good race at Petit. Road Atlanta is a super track. I love it and only raced at it for the first time last year. I still have more to learn and get used there but I'm super happy to go back. I'm always glad to be driving with Daniel and Ale and we will give our best together and with the Risi team who put so much effort in for everyone to do their best."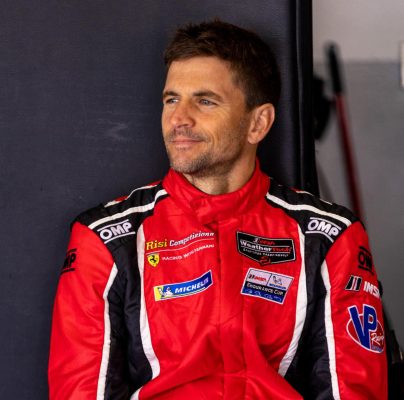 Daniel Serra, driver No. 62 Risi Competizione Ferrari 296 GT3:
"I am very happy to be back in IMSA with Risi and racing at Road Atlanta. It's one of my favorite tracks. This will be the first time with the 296 GT3 at this track and I'm excited to see how the car will perform there. We did a good preparation, and we hope to have a good result to the end of the season."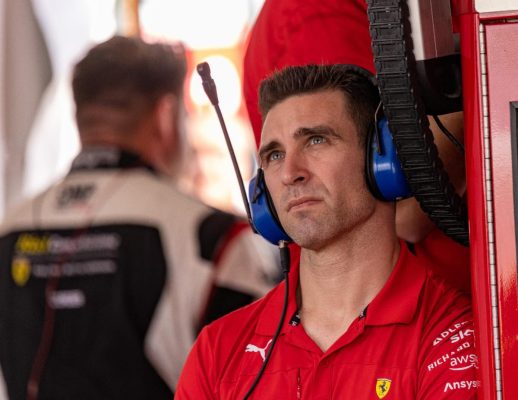 Alessandro Pier Guidi, driver No. 62 Risi Competizione Ferrari 296 GT3:
"I'm really excited to be coming back to Petit with Risi. We already won together once with GTE and now it's a new category, and new car this year for the first time for the 296 GT3 in Atlanta. It's always a pleasure to drive for Giuseppe. It's a great team and a lot of history. I look forward to being there and doing a good job. I know the car was good at Watkins Glen, so I expect to be in good shape and together with Daniel and Davide, I think we have a strong lineup. Let's see what we can do but I hope to finish on the podium in the night at Atlanta. It is one of my favorite tracks so I really can't wait to drive there again."


Sponsors for Risi Competizione for Petit Le Mans include Pennzoil, Michelin, OMP Racing, and Rotiform.
Three practice sessions take place Thursday, October 12, 9:50-11:20 a.m. (all classes), 2:50-4:20 p.m. (GTD Pro and GTP classes) and night practice from 7:30-9:00 p.m. (all classes). Friday includes qualifying for GTD and GTD Pro from 3:20 p.m. for 15 minutes. Saturday morning has a warm up session for 20 minutes at 8:45 a.m. The 26th Annual Motul Petit Le Mans race starts at 11:40 a.m. on Saturday, October 14 for 10 hours.
IMSA Petit Le Mans U.S. Broadcast Schedule:
Saturday, October 14, 2023:
USA Network LIVE from 6:30-10:00 p.m.
Live flag-to-flag coverage on Peacock beginning at 11:35 a.m. (outside the U.S. on IMSA.com/TVLive)
Live Qualifying Stream: Friday, Oct. 13 from 3:15-4:30 p.m. on Peacock and IMSA.Com/TVLive
All times are Eastern.