Daytona Beach, Florida (January 28, 2023)
The No. 62 Risi Competizione Ferrari 296 GT3 started from the ninth class position for the 61st annual Rolex 24 At Daytona, the first round of the IMSA WeatherTech SportsCar Championship series. The Risi Ferrari competes in the GTD Pro class, one of five classes and in a field of 61 cars for today's 1:40 p.m. ET race start.
It didn't take long for the first full course caution which was thrown on the first lap. Risi Competizione's starting driver was Brazilian Daniel Serra, who climbed up to sixth in class by Lap 10.
The Ferrari team's first pit stop took place on Lap 28. The No. 62's early race team strategy was to cycle through the drivers with just single stints. Serra brought the car in while in P5 and exited the car for Davide Rigon who was second rotation driver during the standard fuel and tires and driver change pit stop.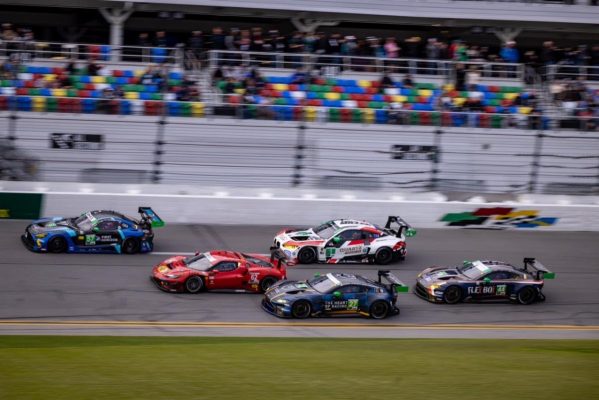 The second pit stop for the Risi Ferrari was not quite two hours in to the 24-hour race. Rigon was in fifth place when he pitted for tires, fuel and driver change to Alessandro Pier Guidi. The team was assessed a drive through penalty for an 'unsafe release' from the pit stop but soon thereafter a second caution was displayed which was helpful. Pier Guidi was called in for a fuel top up during the caution.
A third caution was displayed about 50 minutes later while Pier Guide was in sixth place in class and 38th overall. The No. 62 Ferrari 296 GT3 pitted for fuel, tires and driver change to James Calado, the fourth rotation Risi Competizione driver.
The Risi team's fifth pit stop was on Lap 130 at 6:00 p.m. local time. Calado was in P3 at the time of his pit stop, which occurred as many others were pitting. He turned the red Ferrari 296 GT3 back over to Serra. Although several places were lost on the pit stop, the Brazilian driver soon had the car back in P3.
The sixth pit stop nearly an hour later showed Serra in P2 on Lap 161 while a number of GTD Pro cars pitted around the same time. He continued for a double stint, taking on only fuel before the six-hour mark.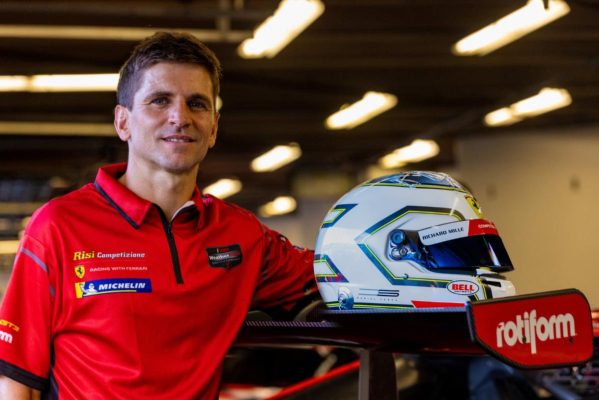 QUOTES:
Daniel Serra, starting driver, No. 62 Risi Competizione Ferrari 296 GT3:
After first stint:
"It was a pretty smooth start. The first stint was nice, and we gained some positions. We're still missing a lot of speed compared to a few competitors. It's a long race so let's see if we can stay there until the end and see what happens."
Davide Rigon, driver, No. 62 Risi Competizione Ferrari 296 GT3:
After first stint:
"The stint went completely fine, and we had a good driver change with Daniel. We have no issue on the car, just lacking power for us especially due to the BoP. But the car is ok and not so bad to drive. We're just missing speed and we're there and will try to score as many points as possible, but it will be difficult to fight for the victory. The race is still very long and will try to avoid a mess and do our best. The traffic is a problem because we are fast on the corner but not on the straight, so it is difficult to overtake."
Alessandro Pier Guidi, driver, No. 62 Risi Competizione Ferrari 296 GT3:
After first stint:
"My first stint went quite smoothly. We just caught the penalty for a reason in the pit lane, but we didn't lose anything because after that there was a yellow. Anyway, we started with trying to keep the pace and were out of the pace. We'll just try to stay in the race, and we'll see what's going on. It's difficult to attack in these conditions."
James Calado, driver, No. 62 Risi Competizione Ferrari 296 GT3:
After first stint:
"Firstly, it's nice to be back in America. For the race, it's been a struggle. The others are a lot quicker than us, but we just stay in there and keep out of trouble and hoping we get a bit of luck."