Risi Competizione Ferrari 296 GT3 No. 62: 
James Calado (GBR)
Alessandro Pier Guidi (ITA)
Davide Rigon (ITA)
Daniel Serra (BRA)
Daytona Beach, Florida (January 24, 2023)
Houston, Texas-based Risi Competizione is back to Daytona International Speedway in Daytona Beach, Fla., for the 61st anniversary of the IMSA WeatherTech SportsCar Championship Rolex 24 At Daytona, January 28-29, 2023. After many years of success with the Ferrari 488, which won 500 races globally, this year the team is bringing a new Ferrari 296 GT3 to the 3.56-mile speedway road course.
With a 61-car field and a brand-new car, the team have their work cut out for them. The Risi team's participation in the Roar Before the 24 allowed them to test the car in near race conditions after only having a short shakedown in Texas following delivery and prior to transport to Daytona, where they qualified P9 in the GTD Pro class.
Risi Competizione 2023 Daytona drivers, James Calado, Alessandro Pier Guidi, Davide Rigon and Daniel Serra, all Ferrari Competizioni GT factory drivers, have experience with testing the car and are no stranger to the Florida superspeedway. This quad of drivers finished second last year in the 60th running of the twice-around-the-clock endurance event and lead a good portion of the race. They return this year ready to climb one step further and pilot the always demanding race to victory.
Calado and Pier Guidi ended the 2022 race season on a high note after capturing their third FIA World Endurance Championship (WEC) LMGTE Pro championship as co-drivers. They also helped deliver the FIA WEC Manufacturer's Championship to Ferrari. The duo will contest FIA WEC this season in the new Ferrari 499P as Ferrari returns to the top class.
Rigon and Serra helped Risi Competizione win the 2022 IMSA Michelin Endurance (IMEC) GTD Pro Team Championship, along with becoming the IMEC GTD Pro Driver Champions. They are back with Risi this season for all four IMSA Michelin Endurance Cup, Daytona 24-hour, Sebring 12-hour, Watkins Glen 6 hour and Petit Le Mans 10-hour, endurance races in the new Ferrari 296 GT3 Prancing Horse.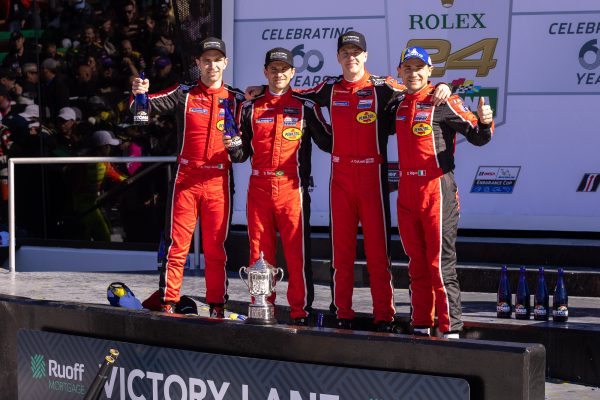 Rick Mayer, Risi Competizione Race Engineer:
"We are glad to be back at Daytona with the four pro drivers. It's a challenging and full field again this year and we have a new car we're tweaking for its first race, but we expect to be there by race start."
James Calado, driver No. 62 Risi Competizione Ferrari 296 GT3:
"Pleased to be back with Giuseppe Risi and the Risi crew for another Rolex 24. We were so close last year and had such an amazing battle to the finish. We so want to get on that top step and take home a victory. It's a new car and there's much to do but we have the right combination for a promising result next Sunday afternoon."
Alessandro Pier Guidi, driver No. 62 Risi Competizione Ferrari 296 GT3:
"Memories of last year at Daytona are still fresh. We ran a strong race but finishing second is always painful. In a 24-hour race though, you never know what may happen so we just will go in prepared for anything and do the job required."
Davide Rigon, driver No. 62 Risi Competizione Ferrari 296 GT3:
"As always, I'm happy to be back with Risi Competizione, and not just for the Rolex 24, but also for Daniel and me to defend the (IMSA Michelin) Endurance Cup. Daytona is just the first of the four endurance races. 
"It was not an easy Roar at Daytona. Of course, it was so nice to drive the new 296 GT3 in Daytona with the super team Risi. Everybody was getting used to the car, so it was a good shakedown, so to say. Qualifying was challenging. Now we are focused to prepare everything well for the race."
Daniel Serra, qualifying driver No. 62 Risi Competizione Ferrari 296 GT3:
"Although we had some challenges for qualifying last weekend, the Ferrari 296 GT3 is an exciting new car and there are always adjustments to make with a new car. The Risi crew do a good job and we expect to be ready for the always exciting 24-hour challenge at Daytona."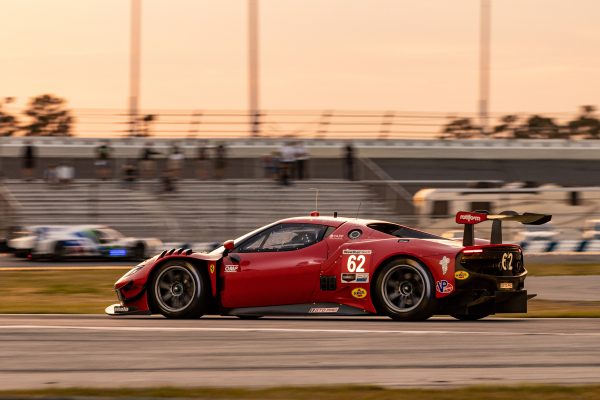 Risi Competizione, who counts this year as its 22nd entry in the historic twice-around-the-clock Florida endurance race, has competed with Ferrari models since its start in 1998. The team's inaugural year featured a Ferrari 333SP in the WSC class. Their GT racing successes, starting in 2003, includes competition with the Ferrari 360, 430, 458 and most recently 488 Prancing Horse models. Team Principal Giuseppe Risi now continues his Ferrari racing legacy in America with the newest GT addition to the Ferrari race family, the 296 GT3.
Sponsors for the 2023 season for Risi Competizione for the Rolex 24 include Pennzoil, Michelin, OMP Racing and Rotiform. 
Three practice sessions take place Thursday, January 28, 11:05 a.m.-12:35 p.m. (all classes), 3:35-5:05 p.m. (GTD Pro and GTP classes) and night practice from 7:15-9:00 p.m. (all classes). Friday will feature a morning practice session from 11:20 a.m. for one hour (all classes). The race starts at 1:40 p.m. ET on Saturday, January 28 and runs for 24 hours. 
Rolex 24 At Daytona U.S. Broadcast Schedule:
Saturday and Sunday, January 28-29, 2023:
NBC Network – 1:30-2:30 p.m. and Sun., Jan 29 – 12:00-2:00 p.m.
Live flag-to-flag coverage on Peacock beginning at 1:30 on Sat., Jan. 28
USA Network – Sat., Jan. 28 – 2:30-8:00 p.m., 10:00-11:59 p.m. and Sun., Jan 29 – 6:00 am – 12:00 p.m.
IMSA Radio will have live coverage throughout the weekend on imsa.com, RadioLeMans.com and SiriusXM Radio. See imsa.com for live timing and scoring.