WHAT ARE SOME KEY ELEMENTS TO COME PREPARED FOR PETIT LE MANS?
Key elements: a perfectly prepared car, usually a given with Risi. No mistakes in strategy, pit work or driving. Most important is a competitive BoP, without that you have to rely on luck and attrition.
WHAT DO YOU EXPECT FOR THIS YEAR'S RACE, CONSIDERING THE COMPETITION?
Expectations: we only race to win. If the BoP is competitive we will be fighting for the win. We have one of the best if not the best driver lineups. All the drivers are familiar with the GT3 car and its performance. The drivers have a lot of experience with this car, they know what they need to do to be quick and what changes to make to get the setup perfect.
WHAT ARE YOUR THOUGHTS ON THE TEAM'S FIRST YEAR RUNNING A GT3 COMPARED TO GTE?
GT3 first year thoughts: I think we have a fair handle on the operational setup window. In saying that we haven't tested, and Watkins Glen was the first semi normal track we raced at with the GT3 car. Daytona and Sebring are both unique tracks.
There are a few differences between the GTLM car we raced last year and the GT3 car we are currently racing. The engine is different but that doesn't affect the setup of the car. The ABS, tires and aero are all different. The ABS is very helpful but it requires a different driving style to maximize its advantage, and this changes the setup some. The tires are commercial tires, these are quite different to the GTLM car which used purpose designed tires for the Ferrari with 3 different dry compounds. The current tire has a different operating window which affects the setup. Everything revolves around the tire, as that's the bit that touches the track. The aero is actually a bit less pitch sensitive on the GT3 car and likely a bit higher level compared to the GTLM car. All these differences together make the setup different to the GTLM car with only a few carryovers, although the general tendencies are the same.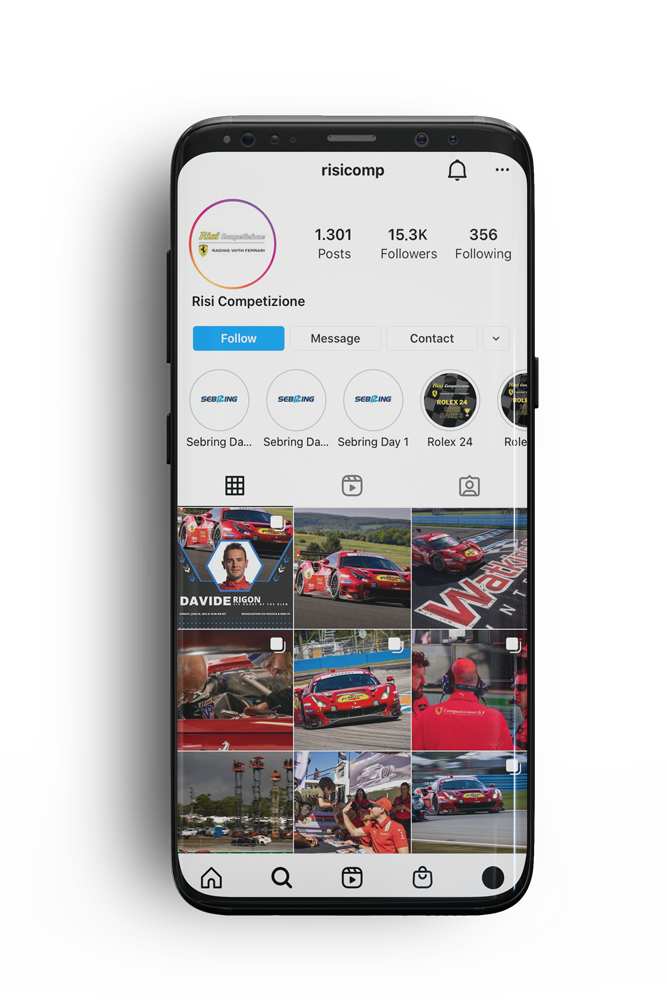 Follow us on
social media